Neil Gorsuch on the Supreme Court
Stock market at all-time high
Consumer confidence at 16-year high
More than 2 million jobs created
Unemployment rate at 16-year low
Signed the Promoting Women in Entrepreneurship Act
Gutted Obama-era regulations
Weakened Dodd-Frank regulations
Promoted buying and hiring American
Investment from major business (Foxconn, Toyota, Ford and others)
Reduced illegal immigration
Bids for border wall underway
Fighting back against sanctuary cities
Created Victims of Immigration Crime Engagement Office
Changed rules of engagement against ISIS
Drafted plan to defeat ISIS
Worked to reduce F-35 cost
Sanctioned Iran over missile program
Responded to Syria's use of chemical weapons
Introduced tax reform plan
Withdrew from the Trans-Pacific Partnership
Removed the United States out of the Paris accord
Department of Justice targeting MS-13
Signed an executive order to promote energy independence and economic growth
Signed an executive order to protect police officers
Signed an executive order to target drug cartels
Signed an executive order for religious freedom
Sending education back to the states
Fixing the Department of Veterans Affairs
Supreme Court upheld part of President Trump's temporary travel ban executive order
Authorized the construction of the Keystone pipeline
Created commission on election fraud
Scaled back federal land grab from Obama Administration
Enacted massive tax reform legislation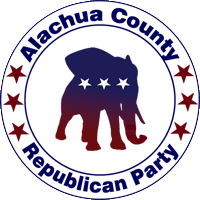 We're Making America Great Again, Starting with Alachua County.
Support Single Member Districts – Take Action NOW – Deadline is 02/25/2018
Friends and Fellow Alachua County Residents,
Let's bring Fairness to ALL Citizens of Alachua County with Single Member Districts!
Single Member Districts means that your County commissioner should live in your district and only be voted on by people in your district. That is not the case here in Alachua County… [More]
The Alachua County Republican Party
proudly presents
The 15th Annual Ronald Reagan Black Tie and Blue Jeans BBQ
Thursday, November 9, 2017
Join Judge Jeanine Pirro of Fox's Justice with Judge Jeanine at the 2017 Ronald Reagan Black Tie and Blue Jeans BBQ!
The Ronald Reagan Black Tie and Blue Jeans BBQ is an annual event put on by the Alachua County Republican Party.  This year marks the 15th Edition of this great event, that is becoming legendary in Florida.
It isn't really a "Black Tie" event.  Black Tie and Blue Jeans is really just a way of saying, "wear your good pair of blue jeans."
Judge Jeanine Pirro is a highly respected District Attorney and County Judge, politician, legal commentator, author and champion of victim's rights. She won a daytime Emmy for her daily syndicated court show Justice with Judge Jeanine. As a nationally recognized legal expert, Pirro appears on television programs such as NBC's The Today Show, ABC's Good Morning America and CBS's The Early Show, 60 Minutes, 48 Hours, Nightline, Larry King Live, The View and other national television shows. Pirro has been profiled in several magazines including The New Yorker, The New York Times Magazine, More Magazine and was even named as one of the world's 50 Most Beautiful People by People Magazine.
Currently, Pirro hosts Fox News Channel's Justice with Judge Jeanine. Throughout her tenure with Fox News, Pirro has covered breaking news and has reported live on the Aurora theater massacre shooting, the Casey Anthony trial in Orlando, Florida, the Drew Peterson trial in Chicago, Illinois, the Newtown, Connecticut school shooting and the George Zimmerman trial in Orlando, Florida. Her opening statement – a commentary on political, as well as pressing contemporary issues, garner millions of 'hits'. Her strong reasoned opinions, no nonsense analysis, fearlessness and sense of humor make her a highly sought after and entertaining speaker.
Pirro is the author of three books, To Punish and Protect: One DA's Fight Against a System That Coddles Criminals, Sly Fox and Clever Fox. Born in the small upstate New York farming town of Elmira, Pirro graduated from Notre Dame High School in three years, earned a B.A. Magna Cum Laude and Phi Beta Kappa from the University of Buffalo and received her Juris Doctor (J.D.) degree from Albany Law School, where she was an editor of the law review.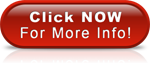 Our mission is to recruit, screen, select, and support candidates for county, state, and federal public office.

We must educate the electorate regarding our commitment to smaller government, lower taxes, and more personal freedom.

We win elections by increasing the number of registered Republican voters in Alachua County.

We will continue to deliver on conservative promises of reducing the size of government while making people's lives better.

We must retain the ability to be persuasive with, or welcoming to, those who do not agree with us on every issue.

We must remove obstacles for the middle class and people who are flat on their back, unemployed or disabled and in need of help.
Do You Have Any Questions?
Compassionate conservatism works in the best interests for those struggling in America. The more we become dependent on the federal government, the more we frustrate our individual liberties. Instead of the Democrat-style of compassion shown through government handouts we must create an environment that inspires communities and individuals to take advantage of opportunities to improve their condition. Individuals have the power to change, and government can help them lead better lives. Here are some questions you may have as you consider joining us to Make America Great Again.
HOW DO I REGISTER TO VOTE AS A REPUBLICAN?
If you'd prefer to register to vote online, visit Vote.USA.gov.
In person, you can visit your office of the Supervisor of Elections, or
State and county public assistance offices (SNAP/food stamps, WIC, services for the disabled), where you may fill out and submit a National Mail Voter Registration Form.
DO I HAVE TO BE A REGISTERED REPUBLICAN TO ATTEND YOUR MEETINGS?
Anyone can attend an Alachua County Republican Executive Committee (ACREC) meeting, however, in order to participate in your neighborhood elections you must live in the precinct, be at least 18 years of age by the general election date, and be a registered Republican or affiliate as a Republican.
WHAT HAPPENS AT YOUR MEETINGS?
The ACREC meetings purpose is to educate all potential voters about the Republican Party platform through the promotion of honest men and women for local government positions, community activities, precinct organization, fundraising, and enhanced community relationships to encourage year round support and enthusiasm, leveraging our combined expertise and the latest innovations in technology.
HOW CAN I PARTICIPATE OR VOLUNTEER?
Volunteering for the Republican Party is one of the easiest and most valuable ways that you can help your party. Becoming a volunteer will allow you to make connections in the Republican Party, utilize your talents and improve the Grand Old Party.
Decide what you would like to do as a volunteer. There are many options including making phone calls, going door-to-door, volunteering on election days, helping at a campaign headquarters, helping register people to vote, volunteering at events and much more.
Fill out the nationwide volunteer form on GOP.com. A party official will check on you to learn how you would like to help, what teams you would like to participate in and what issues are important to you.
Contact the Alachua County Republican Party about how to volunteer locally.
Recruit others to volunteer with you. If you are going to volunteer at a Republican Party event, ask your friends and family if any of them would like to volunteer as well.
Write or call your elected officials to let them know about your personal views as a member of the Republican Party. This is a good way to help.
Support Republican candidates. You can volunteer to help with their campaign, place bumper stickers on your car and even place display signs in your yard. Be sure to show up to vote as well.
And of course, if you can donate, we count on the generous contributions of our supporters to help us fight back against the attacks of our opponents and get our message straight to the American people.
Contribute now and together, we WILL Make America Great Again!
HOW CAN I LEARN ABOUT THE CANDIDATES WHO NEED SUPPORT?
We are developing a section on this website to provide detailed information for all of our Republican candidates. They each depend on your support!
HOW DO DEMOCRATS AND REPUBLICANS DIFFER?
The traditional, right-leaning Republican Party opposes the liberal, left-leaning Democratic Party on economic, social and political matters:
Republicans believe in strong border controls, in tax cuts to support job creation and the middle class, in the use of firearms and in the death penalty. They are against abortion, same-sex marriages and support private health care systems; and

Democrats support open immigration policies, believe that rich people should pay higher taxes, advocate for more regulations in the use of firearms and oppose the death penalty. They are in favor of free choice, support same-sex marriage and believe that the government should freely intervene in economic and social matters, including health care.
The Gainesville RNC Victory Office is open and operational!
We've also got yard signs, bumper stickers and t-shirts! If you want to get involved to help your Republican candidates win, please give us a call at 352-373-8500, or come down and see us at:
ACREC Meetings
Alachua County Republican Executive Committee
Big Daddy Enterprises
6915 NW 4th Blvd
Suite A
Gainesville, FL 32607
ACREC phone number is (352) 373-8500

Gainesville Meetings Address:
2nd Thursday of the month
6915 NW 4th Blvd
Suite A
Gainesville, FL 32607
(Next to Tower Road Home Depot)


Alachua County Republican Executive Committee
PO Box 344
Newberry, FL 32669